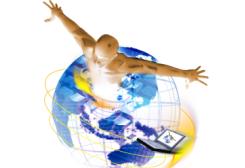 Company Tehshien is built in 1989. After the efforts of the past twenty years, the present capital is 30 million NT dollars. The business and the product of company Tehshien will be introduced below.
From the point of Plastic processing product, it is cooperated to produce the marketing bags
、
trash bags
、
and shopping bags with High-density polyethylene. The publication per year is 10 thousands ton. Especially the products match up the needs of environment protection. It also provided the plastic bags with calcium carbonate, Decomposable trash bags and the products of Printing ink, which is only used in incinerator. Besides, the company cooperated with the civic center of Taipei to produce its special trash bags
For suiting the strategy of varied development, Company Tehshien research and develop by itself. The publication per year is 12 thousands ton. Also the products are sold in Taiwan and other countries. In order to improve the ability of publication and competition, Company Tehshien gain the award of national ISO 9001. Therefore, each procedure of publication and working is examined by the quality controllers for the excellent quality. No matter the beginning or the end of the publication
、
the working of each step
、
the cover or the accomplishment of our products, which is strictly required. Company Tehshien not only work for the improving qualification, but also provide the customers the satisfied product and service.